LectroCoustic
| | |
| --- | --- |
| | Order your pre-release Autographed copy now |
| Track 1 - Troubled Penn | |
| Track 2 - One For Billy | |
| Track 3 - Cocker | |
| Track 4 - Home Of The Whopper | |
| Track 5 - Secrets Untold | |
| Track 6 - Out Swingin' | |
| Track 7 - Slow Blow | |
| Track 8 - PMDC Blues | |
| Track 9 - Mac Coy | |
Liner Notes for LectroCoustic
When Lynn Baker asked me to write liner notes for his latest CD, I was more than happy to oblige. As musical colleagues for over twenty-five years, we've observed and supported the development of each other's creative career and shared many memorable performances along the way.
To say that Baker is someone who "thinks outside the box" is an understatement. He is one of the most open-thinking musicians I have ever met, whether he is playing, teaching, or just discussing music in a larger socio-cultural context. However, this in no way suggests that he embraces iconoclasm for its own sake, or to circumvent the fundamental integrity which any body of work must demonstrate. If anything is true about his composing, improvising and leadership, it is his deep grounding in all jazz traditions which affords him the freedom to create without stylistic jaundice nor elicit the myopia and self-caricature that has tainted all too many contemporary jazz efforts in recent years.
Fronting a stellar Denver-based quartet he has been working with since 2005, Baker conceived Lectrocoustic as "an anthology of my more 'groove-oriented' compositions– one which balances the use of electric keyboard and bass with their acoustic counterparts. There are no "mainstream jazz" feels on this recording– even though there are several triplet grooves, none are actual 'swing' tunes. Each has its own individual, contemporary pocket."
Baker's tone on both soprano and tenor saxophones is full and clear. His technique is elastic and expressive, never mechanical or one-dimensional. Knowing clearly the African-American roots from which most of these pieces spring, he defines the character of each with both bold and subtle changes in timbre– but all the while maintaining a distinct voice governed by the priority of lyricism, rhythmically incisive solo development and a masterful shaping of each solo's overall journey. Apart from his saxophone duties, he overdubs percussion on most of the tracks.
What is clear in Baker's improvising is that he has no stylistic agenda or mandate to achieve. He offers, "In my solos, I'm trying to create something organically connected to the composition which amplifies and enhances the piece." As a composer-leader myself, one of the greatest lessons I learned from Wayne Shorter is how to stay out of your own way when soloing on your compositions– and let the music speak for itself. Baker epitomizes this ethos.
The musicians on this date clearly get what Baker seeks to accomplish with this repertoire. They not only achieve, but exceed any listener's expectations.
Eric Gunnison is any leader's dream pianist, whose brilliant instincts and interactions always enrich the musical development of a piece. His choice use of space to allow grooves to breathe, knowledge of how to voice chords on electric keyboards (especially Baker's penchant for bitonality) and effortless solo excursions are impressive throughout.
Brazilian-born Bijoux (aka Eduardo Barbosa) has been first-call bassist in the Denver area and beyond, and for good reason. Equally at home on both acoustic and electric instruments, his deep sense of groove is never compromised by his virtuosity. He is a team player all the way. The effortless execution, phrasing and note choices in his comping and solos are downright scary.
Paul Mullikin is one of those versatile drummers who can totally morph his playing, touch and textures to whatever the piece demands at any given moment. Also an itinerant classical percussionist, such training translates in jazz environs to a pristine articulation and attention to the finest detail.
Troubled Penn opens with a driving introduction reminiscent of Weather Report's Birdland, unexpectedly dissolving into a spacious, floating texture laced with sparse soprano and electric piano lines– only to return to the original fiery groove for the open solo section. Blistering solos from both Gunnison and Bijoux follow before an abbreviated closing statement.
One for Billy is inspired by the great saxophonist-composer Billy Harper, whose compositions have a signature boldness and economy which both Baker and the quartet succeed in portraying. The use of quartal harmony and stepwise harmonic progressions evoke the era of the early 1970's when fusion elements were percolating through many jazz leaders' repertoire.
Cocker according to Baker: "is inspired by the drum groove on Joe Cocker's arrangement of 'Woman to Woman'. The electric quartet is like Weather Report playing 'Freedom Jazz Dance' inside-out – spliced onto a psychedelic version of an O-Jays groove." The fresh space created by the funkified rhythm section is a virtual playground for both Baker and Gunnison, whose fractured electric Rhodes recalls the obtuse playing championed by Chick Corea, Herbie Hancock and Keith Jarrett during Miles Davis's Bitches Brew era.
Home of the Whopper is a straight-ahead blues shuffle with an infectious backbeat and some choice polychords. Here Baker evokes the ever-funky Stanley Turrentine. Gunnison's acoustic piano on this track is full, deep and muscular.
Secrets Untold is a take on the Joe Zawinul (Weather Report) anthem, A Remark You Made– although it goes much more into a smooth jazz direction than its majestic, austere predecessor. The phased electric piano gives clear voice to some lovely chord changes, and Gunnison again shows a perfect balance of restraint and virtuosity.
Out Swingin' is characterized by Baker as "mashup of Jobim and Eddie Harris". Baker stays well within the R&B Wilton Felder/Crusaders vernacular, while Gunnison reaches for some remote linear and harmonic territories. The rich pulsating acoustic bass of Bijoux is reminiscent of the great '70s CTI recordings where Ron Carter had a virtual field day.
Slow Blow is a relaxed 6/4 gospel groove which hits all the earmark harmonic and melodic traits, while diverting towards some pleasant surprises in both respects. Gunnison's solo here is brief but masterful. Baker's playing here is so "in the pocket" that he feels more like a member of the rhythm section than the lead instrument. His double-time forays are balanced with some gut-wrenching soul and high-register screaming.
PMDC Blues is a hip-hop funk groove featuring Baker on soprano. The elusive theme is based on an augmented scale, and his soloing is appropriately related. Mullikin really powers this track with an unrelenting backbeat, while Bijoux shows that his soloing chops are just as facile on acoustic bass as the electric.
MacCoy Baker identifies as the most adventurous composition on the date. Grounded in M-base, odd-meter grooves of 7/4 and 5/4 and a taste of vintage McCoy Tyner basslines, the compositional approach is quite layered– a densely polyphonic texture which is yet still full of a clarity that only the best rhythm section players can achieve. The unrestrained mounting dialogue between Baker and Gunnison is some of the most exciting interchange between the two in the whole project. Mullikin and Bijoux navigate this rhythmic labyrinth with aplomb and a lightness of touch that is totally satisfying.
In closing, Lectrocoustic is stylistically wide-ranging yet is permeated by a unity of creative spirit championed by these great musicians. They clearly know what their individual roles are in the bigger musical dance, and Baker is appropriately rewarded with a recording that remains infectiously fresh after many careful listenings.
Richard Boukas
artist-composer-educator
New York City, March 2013
Personnel:
Lynn Baker - Soprano and Tenor Saxophones and Percussion
Eric Gunnison - Keyboards
Bijoux Barbosa - Acoustic and Electric Basses
Paul Mullikin - Drums
Recorded December 17 and 18, 2012 at Studio A of the Lamont School of Music, Univ. of Denver
All compositions by Lynn Baker, Malcor Music Publ.
Michael Schulze - Recording, Mixing and Mastering Engineer
Nathan Baker - Assistant Engineer
Kalin Baker - Cover Art, Photography, and Videography
Release May 21, 2013 on OA2 Records, Seattle, WA.
| | |
| --- | --- |
| Azure Intention | Azure Wave |
/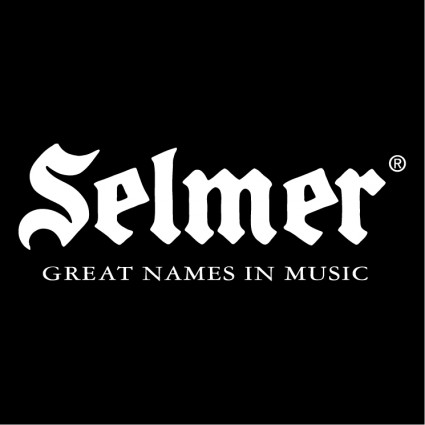 Copyright 2010 - 2015 by Malcor Music Publishing.