Azure Intention
| | |
| --- | --- |
| | Order your pre-release Autographed copy now |
| Track 1 - Color Line | |
| Track 2 - Lament | |
| Track 3 - Into The Blues | |
| Track 4 - Happy New Year | |
| Track 5 - David's Tune | |
| Track 6 - Azure Intention | |
| Track 7 - Appalachian Shuffle | |
| Track 8 - Spinning | |
Liner Notes for Azure Intention
The scene's not that unusual for those who frequent small-town jazz clubs: You're sitting in a booth waiting for a group you know well to start the first set, and although there happens to be a new cat in the band, there's been no hype yet so you happily chat with your friends. The band kicks off the first number. The leader solos. And then your head snaps to attention because the new guy's killing the changes, filling the room with dazzling lines. The rhythm section beams in approval. (The leader's smiling, too, but less sincerely because he's being completely outclassed!) Yes, he's making a statement—"I'm here. This is my sound."—and after a couple of choruses, he's turned a roomful of strangers into admiring, appreciative fans.
That's the way I first encountered Lynn Baker, when he joined the house band at Bear's Place in Bloomington, Indiana, around 1990. I introduced myself at the break and the friendship locked into place immediately, partly because Lynn has charm, an amiability that's fairly irresistible. Within a couple of weeks after that, he established himself as the baddest tenor player for miles around (no small statement, given that musical community), and he shape-shifted the cultural landscape of Bloomington, toughening up the local jazz scene with the virtuosity of his thoughts and the muscularity of his phrases. He also performed free jazz concerts infused with ferocity reminiscent of late Coltrane; his music challenged even sophisticated audiences. As the critic A. B. Spellman once explained about free jazz, "It's not a music that everybody will 'get,' because it requires a fair amount of commitment on the part of the listener. I also don't think that most people actually listen to music; I think most people have a certain experience of music, where they expect musicians to take all the responsibility for communicating." Like performances by Lynn's current free-improvisation trio, Rhythmic_Void, his music made demands.
Although not in the free jazz tradition, the music on Azure Intention is every bit as demanding—or at least, it becomes equally demanding if one investigates the rhythmic and harmonic structures of the tunes, if one takes on part of the responsibility for communicating. True, a casual listener can happily embrace the CD purely for its aesthetic enjoyment, the way a casual diner might truly enjoy a meal by a master chef without necessarily understanding the culinary wisdom behind the triumph. But these eight originals afford a variety of journeys for musicians and jazz scholars who can more fully appreciate the intelligent crafting behind the passionate performances; in addition to being a fluid, heartfelt improviser, Lynn composes with an ear for melody and a mind for artistic challenge.
Collectively and individually, these compositions investigate a chiaroscuro of moods. To quote Lynn directly, "My feeling on the entire project structure is the impression of a person descending into madness and passing through a variety of psychological/emotional states." If the listener doesn't necessarily share that same sense of "madness," it's because there's no abandonment of artistry in these tracks, and because there's so much beauty here, too. Consider, for example, the opening tune, "Color Line," written in response to the extreme ethnic violence that took place in Denver, 1993. Like John Coltrane's "Alabama," written in mourning over the Birmingham church bombing thirty years earlier, Lynn's composition embraces a feeling of melancholy aftermath rather than violence depicted by atonal dissonance. Indeed, given the racial politics and viscous behavior that fueled the piece, "Color Line" feels artfully restrained, the way the poet William Matthews once described Coleman Hawkins: "When he blew ballads / you knew one use of force: / withholding it."
Since 1993, Lynn has directed the Jazz Studies program at the University of Denver's Lamont School of Music, and one reason why this quartet communicates so seamlessly has to do with a shared history: two of the members, pianist Reggie Berg and percussionist Paul Mullikin, graduated from that program. Berg, who has also studied at the Eastman School of Music and Indiana University, received the prestigious Presser Scholar Award in 2009. Increasingly in demand as both a pianist and composer, Berg has recorded with Bob Mintzer and other outstanding musicians. Paul Mullikin can be heard around the Denver area with his Nu-Jazz/Hip-Hop trio Thesaurus, and other jazz and pop ensembles. Like Berg who also plays with classical ensembles, Mullikin performs in the Boulder Philharmonic.
Bassist Bijoux Barbosa may be the only non-Lamont-ite, but his international experience and exquisite sense of time perfectly braid with this group's DNA. Born in Sao Paulo, Brazil, he began music theory studies at the age of ten. In 1991 he moved to Venezuela, where he studied and performed Latin, Afro-Cuban, and Caribbean music, and 1996 he moved to Denver, where he's become one of the most sought-after sidemen, recording with Herbie Mann, Mark Soskin, Celso Machado, and many others.
As a trio, Berg, Barbosa, and Mullikin function so much more profoundly than as mere time keepers. This quartet shares breath. They play with openness and a respect for each other's individualism; each member has a serious voice here. But their awareness of the group sound creates an unwavering, symbiotic cohesion, and given the complexity of some of these arrangements, that's no small statement. Put more simply, this quartet never misses the groove.
Written over a twenty-year span, the compositions on Azure Intention modulate not merely from piece to piece but within themselves as well. Listen, for example, to the ominous thunder that opens "Into the Blues," a tune that pulses with a syncopated 5/2 pedal rhythm before releasing into a driving, straight-ahead swing. (Throughout this album, Barbosa sounds as comfortable laying down a formidable drone as he does walking the lines or painting the time with bruised colors.) At times craggy, at times almost floral, the improvised landscapes suggest nature's tropical extremes, the way dried mud flats abut tropical forests throughout Indonesia's Ring of Fire. Similarly, the movement within the dramatic closer, "Spinning," astonishes with its metric and tonal variations, all generated by a charged tenor melody that ignites the tune. As Lynn explains, "The title comes from the Baroque-like concept of the music 'spinning out' from the first motive of the composition."
But as much movement as these compositions exhibit, each piece maintains a deeply personal identity—a cohesive, resonating statement ranging from "Lament," an open wound responding to the impending first Gulf War, to "Appalachian Shuffle," which struts like determined hikers navigating a storm. "Happy New Year," by far the most playful and airy composition, has been intelligently placed at the center of the CD to create a welcomed lightness that, in effect, enriches the darker tones that frame the album. "David's Tune," inspired by one of Lynn's cousins who proposed the initial skeleton of the melody, embraces the loveliness of a jazz waltz and inspires both a gorgeous piano solo by Reggie Berg and subtle, varied textures from Paul Mullikan.
Lynn started to write the title tune, "Azure Intention," while waiting for students to arrive for improvisation exams. "One of the tunes they were being tested on," Lynn said, "was 'On Green Dolphin Street,' and I was playing the opening chord sequence when I started running the changes backwards and immediately a melody emerged. The piece is performed as an ensemble improvisation inspired by the great Miles Davis quintet with Wayne Shorter, and the style of the Ahmad Jamal trio." Ethereal but by no means vaporous, "Azure Intention" glows with the implications of color, as though, musically, we're being asked to describe the effect of a Mark Rothko canvas. At the risk of being too cheeky and shuffling the periods of Miles Davis, wouldn't the intention of azure be kind of blue?
And suddenly I'm recalling Bill Evans's liner notes to that jazz classic where he writes, "As the painter needs his framework of parchment, the improvising musical group needs its framework in time." On this album, the quartet's extraordinary sense of time—time of the moment, the transience of time, the creation and displacement of time—coalesce with such fluidity that the complexities of meter and harmony never interfere with the organic nature of sound. The album, if not necessarily a descent into madness, most certainly becomes an emotional immersion for the listener, a journey worth traveling repeatedly for years to come.
Sascha Feinstein
Author, Misterioso and Black Pearls
Editor, Brilliant Corners: A Journal of Jazz & Literature
Personnel:
Lynn Baker - Soprano and Tenor Saxophones and Percussion
Reggie Berg - Piano
Bijoux Barbosa - Acoustic and Electric Basses
Paul Mullikin - Drums
Recorded March 17 and 18, 2010 at Mile High Music, Wheatridge, CO
All compositions by Lynn Baker, Malcor Music Publ.
Scott Griess - Recording and Mastering Engineer
Jeff Jenkins - Mixing Engineer
Louie Rassas - Assistant Engineer
Kalin Baker - Cover Art, Photography, and Videography
Release Sept., 2010 on OA/2 Records, Seattle, WA.
| | |
| --- | --- |
| Azure Intention | Azure Wave |
/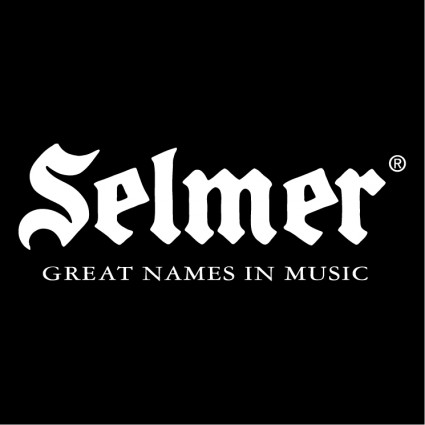 Copyright 2010 - 2015 by Malcor Music Publishing.